National Drink Beer Day | Top 6 Alberta Breweries
Support Local & Celebrate National Beer Day!
Cheers to Alberta Beer!
Although it is getting cold here in Alberta, lets appreciate the bliss of enjoying a cold beverage one last time by celebrating National Drink Beer Day!
You're probably thinking though,
"But Matt whatever will I do with my empty (consumed responsibly) beverage cans and bottles?"
Well I am glad you asked, SkipTheDepot of course!
Have no fear, SkipTheDepot will take care of your empties! SkipTheDepot is a contactless door-to-door recycling app that allows users to recycle their bottles from the comfort of their home while still reaping the rewards. Founded in Alberta, SkipTheDepot is also partnered with over 600 non-profit organizations and charities across Alberta including: The Alex, The Mustard Seed, The Canadian Mental Health Association Calgary Branch and many more!
"You have me sold! How do I sign up?"
Signing up is a breeze! Find the SkipTheDepot App on the Google Play and Apple App Store or visit app.SkipTheDepot.com to sign up!
Now, back to the beer! Here are some of our favorite Alberta Breweries!
Alley Kat Brewing Company: Edmonton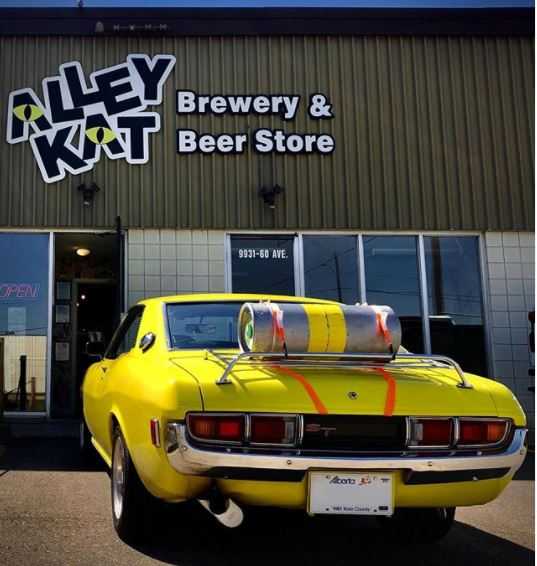 Founded in 1993, Alley Kat Brewing Company has cemented itself as one of the first micro-breweries in Edmonton. Alley Kat shares many of SkipTheDepot's values, showcasing its love for beer and also supporting our environment and community partnerships!
Our SkipTheDepot pick from Alley Kat is this month's feature beer, the Pumpkin Pie Spice Ale ! This seasonal beer was made for pumpkin lovers to enjoy as the leaves turn orange, highlighted by warming spices such as: cinnamon, nutmeg and ginger all blended with real pumpkin!
Grab a cold one at Alley Kat now or check them out on IG!
Cold Garden Beverage Company: Calgary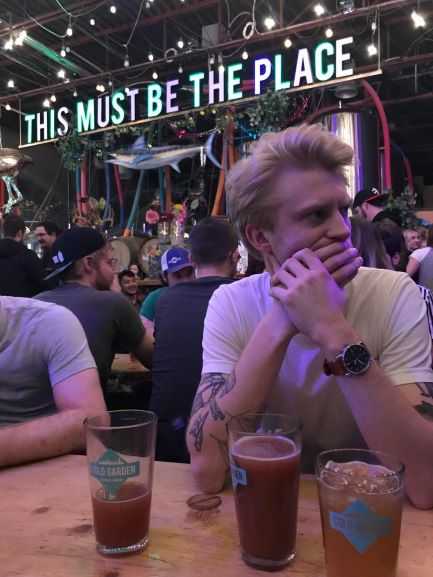 Founded in the vibrant Inglewood neighborhood in Calgary, Cold Garden has emerged as one of Calgary's most beloved spots for both Calgarians and their dogs!
SkipTheDepot's favourite from the Cold Garden lineup is the Dandelion's Blonde American Ale that is an easy drinker with a crisp citrusy finish.
Make sure you check out Cold Garden on IG to learn more about this fun east of downtown spot!
Coulle Brew Co. : Lethbridge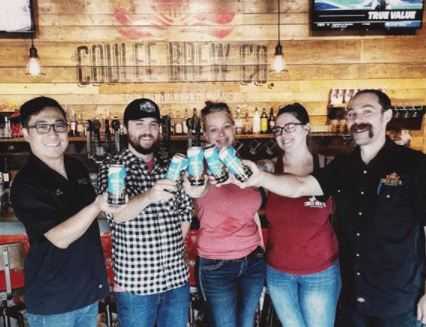 Headed down to YQL? Stopping in at Coulle Brew Co. a must for one of their six original in-house-made beers! From the refreshing Devil's Coulee Kolsch to the nutty Bears Hump Nut Brown, Coulle Brew Co. offers a diverse lineup of brews that pair incredibly well with their feature menu that features everything from brisket BBQ to pizza!
Our SkipTheDepot selection from Coulle Brew Co. is the East Coast Trail Ale Extra Special Amber rooted in rich dark fruits with a slight caramel aroma. This beer pairs wonderfully with a slight fall breeze and a pullover hoodie.
Make sure you check out Coulle Brew Co on IG or check out their amazing outdoor patio!
Situation Brewing: Edmonton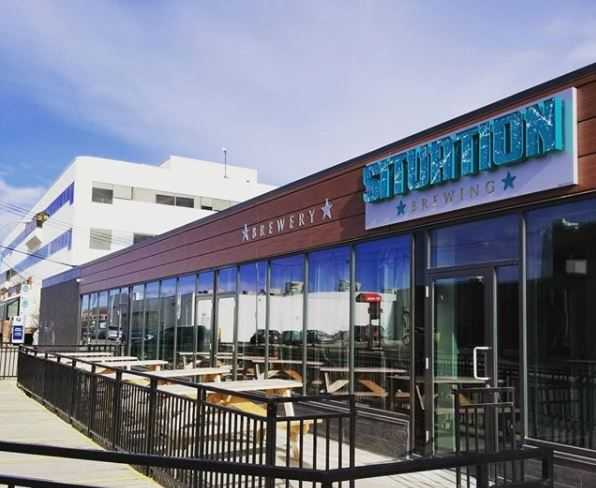 The name, Situation Brewing, says it all for this Edmonton Brewery offering beer and food options for any situation! Whether you're craving a light lager and a pizza or an Irish Stout with Eggs Benny, Situation has you covered!
Our SkipTheDepot selection from Situation Brewing is its Declan's Dry Irish Stout that is perfect for sipping on that is embodied by a smooth, creamy brew composed of earthy and roasted flavours!
Find Situation now on IG or pop in for a cold one when you can!
Trolley 5: Restaurant & Brewery: Calgary
Just down the street from the SkipTheDepot office on 17th ave is the vibrant and welcoming Trolley 5: Restaurant and Brewery!
Named after the Beltline district of Calgary, once called the No. 5 Trolley Line, Trolley 5 is a welcoming establishment run by two Calgarians that have more than 50 years of combined experience in the restaurant industry!
Our SkipTheDepot pick from the Trolley 5 is the Upbeat Wheat Wheat Ale it did with neighbors UNA Pizza + Wine! It is a great light beer that pairs well with a pizza from next door!
Check out Trolley 5 now on IG and check out the COVID-19 contactless options offered!
How did we do?
Very much like the other holidays, it is a shame National Drink Beer Day is only an annual occurrence. But keep your head high!
Once you have those empties pooled together, book a pickup with SkipTheDepot and let us take care of recycling your bottles while you hang out and enjoy some couch time!
These are only a couple of our favourite breweries but did you know there are over 70 microbreweries in Alberta?
Work for a brewery & want to make your recycling easier than ever?
Learn more about our commercial services and signup to help maximize your returns on recycling!
National Drink Beer Day
Alberta
Alberta Beer
Edmonton
Calgary
Lethbridge
MicroBrewery
Interested in driving for us?
Get in contact with us to start driving!