Sip, Savor, and Recycle: SkipTheDepot's Top 3 Thanksgiving Drinks
Spice up your Thanksgiving with these three mouthwatering drink recipes and discover how SkipTheDepot makes recycling easier than ever with home pickups for your bottles and cans. Never go to the bottle depot again!
Thanksgiving is a time to come together, express gratitude, and indulge in all the foods that make you feel warm inside. While the food is undoubtedly the star of the show, let's not forget about the beverages that can elevate your Thanksgiving experience. In this blog post, the SkipTheDepot team shares their top 3 Thanksgiving drinks to make and how to prepare them.
1. Spiced Apple Cider Punch
Ingredients:
1 quart of apple cider
1 cup of orange juice
1 cup of cranberry juice
1/4 cup of lemon juice
2 cinnamon sticks
1 tsp of whole cloves
1/2 tsp of ground nutmeg
1/4 cup of maple syrup
Sliced apples and oranges for garnish
Instructions:
In a large pot, combine the apple cider, orange juice, cranberry juice, lemon juice, and maple syrup. Stir well.
Add the cinnamon sticks, whole cloves, and ground nutmeg to the pot. Simmer over low heat for 20-30 minutes, allowing the spices to infuse the mixture.
Remove the pot from the heat and let it cool slightly. Strain the punch to remove the spices.
Serve the spiced apple cider punch in glasses with ice and garnish with sliced apples and oranges.
2. Cranberry Mule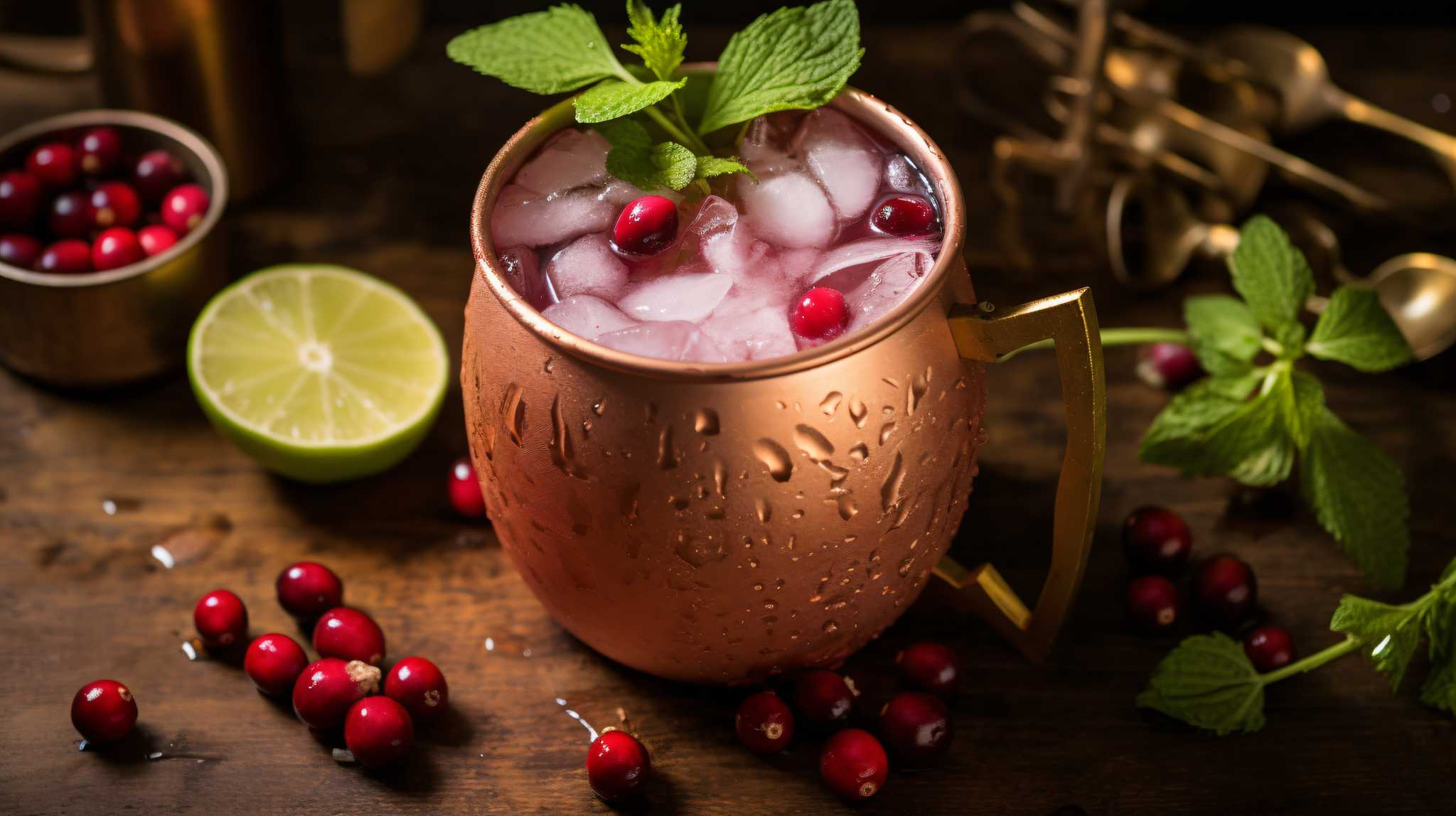 Ingredients:
2 oz vodka
4 oz ginger beer
2 oz cranberry juice
1/2 oz fresh lime juice
Ice
Fresh cranberries and lime slices for garnish
Instructions:
Fill a copper mug (or your preferred glass) with ice.
Pour in the vodka, cranberry juice, and fresh lime juice. Stir to combine.
Top off the drink with ginger beer, and gently stir again.
Garnish your Cranberry Mule with a few fresh cranberries and a lime slice.
3. Pumpkin Spice Latte Martini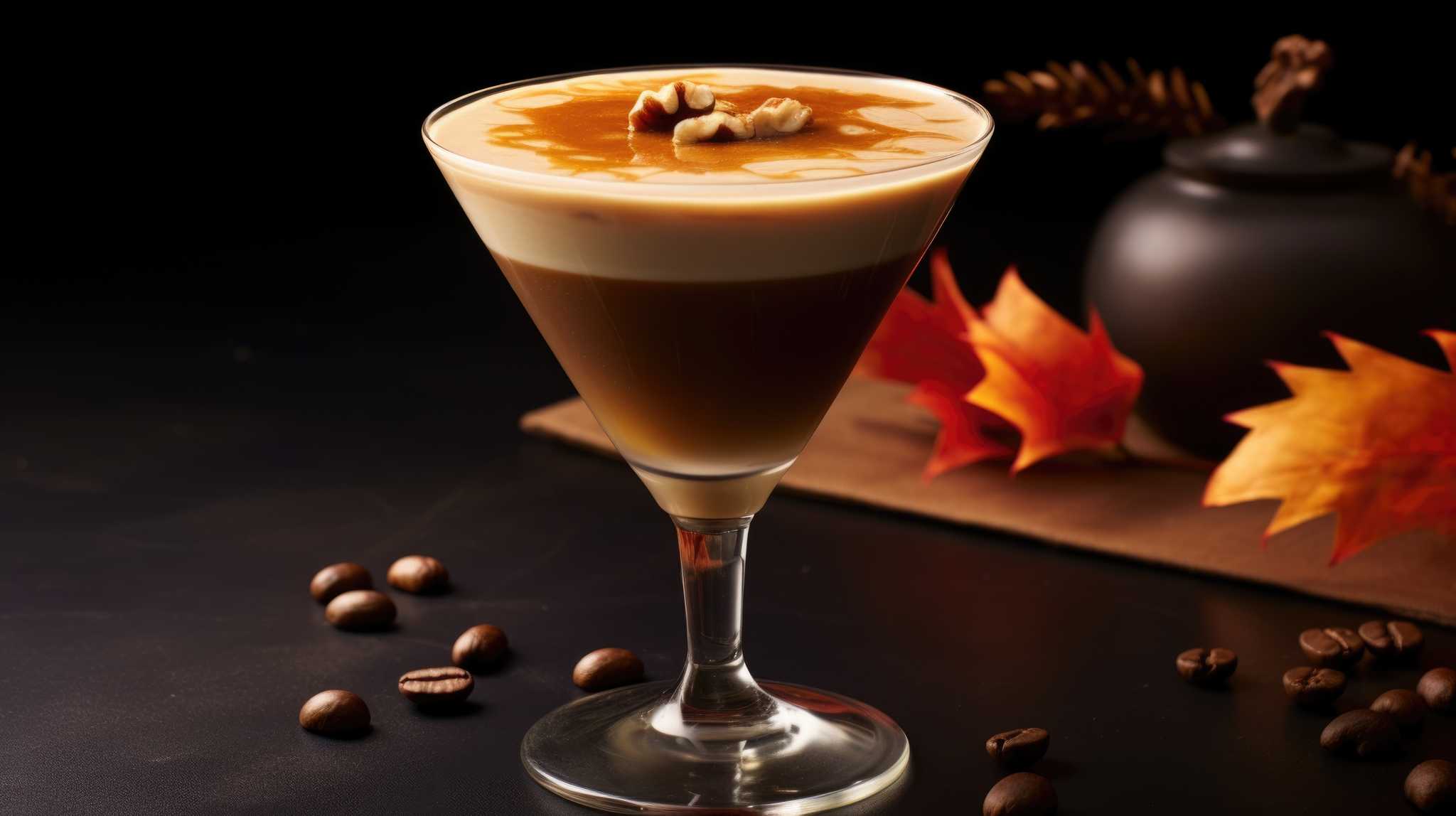 Ingredients:
2 oz pumpkin spice liqueur
1 oz vanilla vodka
1 oz coffee liqueur
1 oz espresso or strong coffee, chilled
Whipped cream
Ground cinnamon or nutmeg for garnish
Instructions:
Fill a shaker with ice, then add the pumpkin spice liqueur, vanilla vodka, coffee liqueur, and chilled espresso or coffee.
Shake vigorously until well mixed and chilled.
Strain the mixture into a martini glass.
Top with a dollop of whipped cream and a sprinkle of ground cinnamon or nutmeg.
Home Bottle Pickups With SkipTheDepot
But before you dive into making these tasty drinks, let's address a common Thanksgiving hassle – recycling your bottles and cans. Heading to a bottle depot near you can mean enduring long lines, wasting precious weekend hours, and, let's be honest, the unpleasant experience of hauling around stinky bottles in your car.
According to the Calgary Herald "Only 83% of all beverage containers sold in Alberta were returned for recycling" last year. We suspect part of the reason 17% of the beverage containers people consume end up in the landfill is because people find it incredibly inconvenient to do… especially when you have family over for Thanksgiving! In fact, according to the ABCRC, 32% of Albertans find that recycling their bottles and cans is too much of a hassle. Nobody likes going to the bottle depot… and that is OK… that's where SkipTheDepot comes in! With SkipTheDepot, you can book a home pickup for your recycling and never step foot in a bottle depot again!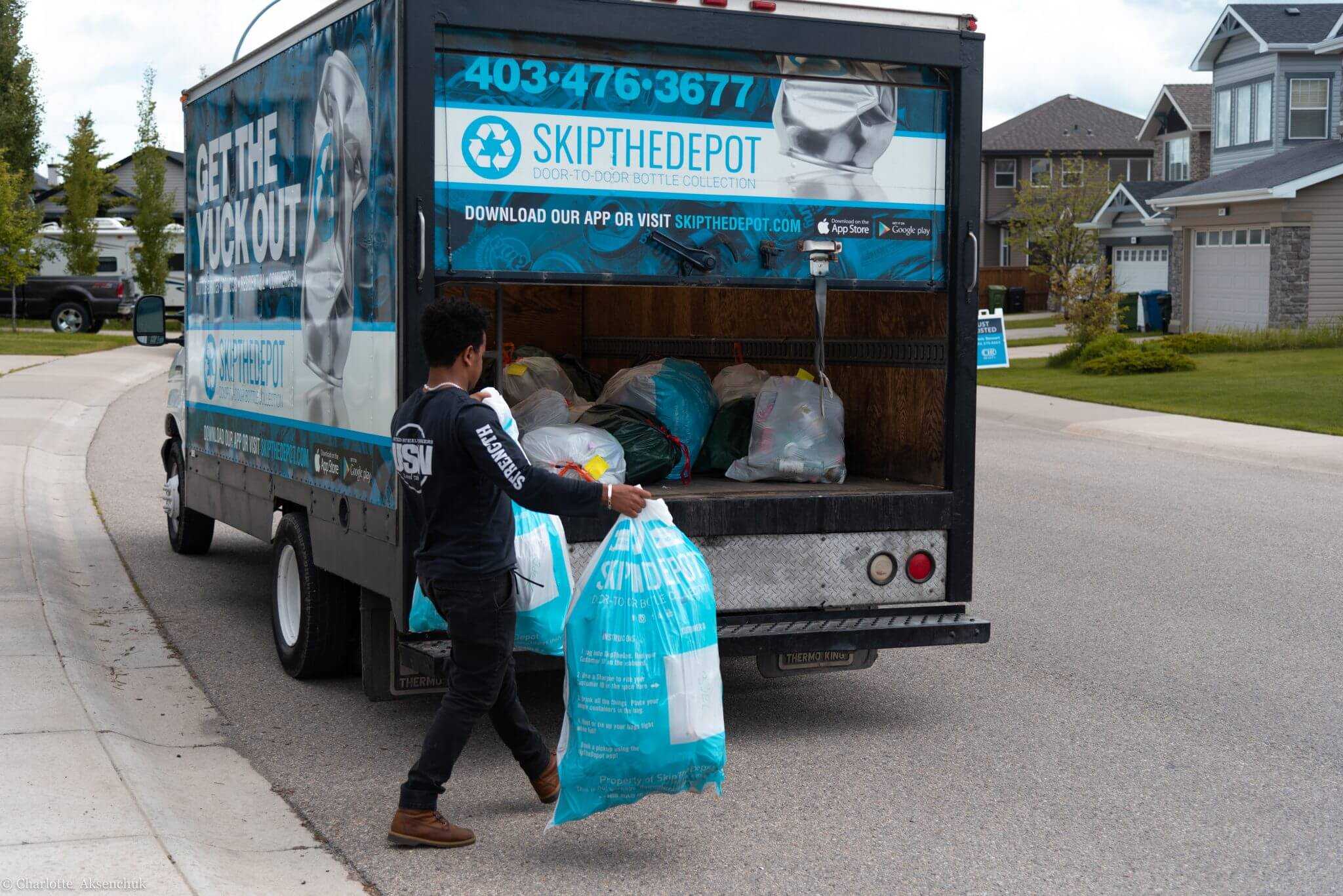 Schedule Your Pickup: Enter your address, date, and any donation preferences. Use the directions/comments section to provide specific instructions for the driver, like "Call this number when arriving" or "Bags are alongside the fence.
Put your bags out: On the scheduled day, place your bags outside in a secure location by 8 am. Our driver will pick them up between 8 am and 5 pm.
Cash out your money: Your bags are labeled and taken to our counting facility. Once counted, your account is updated. Request an Interac e-Transfer to redeem your balance. You'll be notified every step of the way!
What SkipTheDepot Offers
Bottle and Can Recycling: Say goodbye to the bottle depot hassle. We'll collect your empty beverage containers, so you don't have to.
Clothing Recycling: We're not just about bottles and cans. Did you know that we also accept clothing? Give your old clothes a new purpose with SkipTheDepot.
Electronics Recycling: Concerned about e-waste? We've got you covered. We accept electronics, making it easy for you to declutter responsibly.
Serving Alberta Wide
We're proud to serve all of Alberta, from Edmonton to Calgary, Lethbridge to Fort McMurray, Banff to Red Deer, and every community in between. Find your nearest bottle depot with SkipTheDepot and make recycling a breeze!
About SkipTheDepot
SkipTheDepot's bottle recycling service is a hassle-free, convenient, and environmentally friendly way to recycle your bottles and cans. You can help reduce greenhouse gasses and landfill waste and get paid! 
Create an account on SkipTheDepot's website, App Store, or Google Play. Make a difference in your community!
We hope you found this blog post informative and helpful. If you have any questions or comments, please share them below. Remember to share this post with your friends and family on social media to spread the word about SkipTheDepot's bottle recycling pickup service.
Book a pickup today on SkiptheDepot's website, the App store, or Google Play. Make a significant impact on reducing waste and helping those in need. Remember, every small action counts towards creating a better future!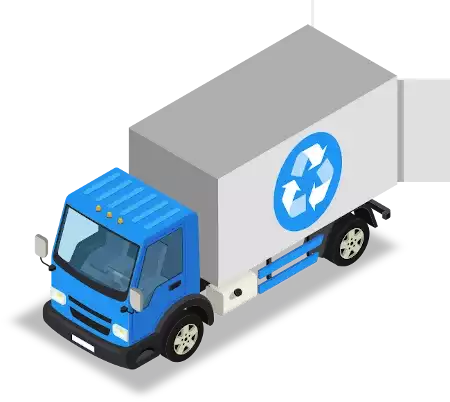 bottledepot
depot
recycling
bottledepotnearme
bottlepickup
bottlepickupservice
thanksgiving
skipthedepot
bottledepotedmonton
bottledepotcalgary
bottledepotlethbridge
bottledepotbanff
bottledepotreddeer
bottledepotcanmore
electronicrecycling
clothingdonations
Interested in driving for us?
Get in contact with us to start driving!