Budget-Friendly Summer: 3 Creative DIY Projects Using Recycled Bottles
Discover four ingenious DIY plastic bottle garden hacks that will transform your recycling into remarkable garden masterpieces and recycle the rest with SkipTheDepot's pick-up service.
At SkipTheDepot, we're passionate about recycling and finding innovative ways to reduce waste. In this blog, we will explore some of the ways you can make summer affordable and eco-friendly at the same time! We believe in the power of recycling and reusing, so today we're excited to share three fantastic DIY projects that you can create using nothing but recycled bottles.
Our mission? To help you find ways to give a new life to your beverage containers and provide a bottle pickup service that will take the rest of your recycling right from your doorstep… Letting you enjoy the sun instead of waiting in line at a smelly bottle depot! Get ready to be inspired as we dive into these fun and easy summer projects!
Hanging Half Bottle Flower Planters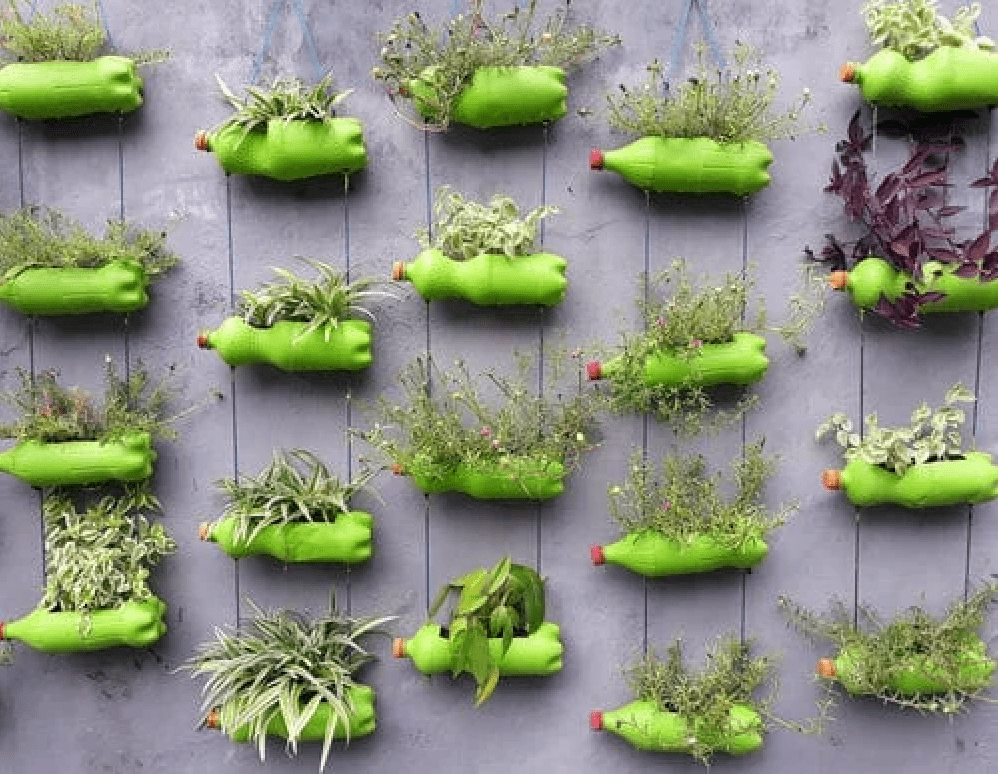 Half bottle planters that wow! Discover the magic of repurposing plastic bottles into hanging half-bottle planters that breathe new life into your garden. With SkipTheDepot's commitment to responsible recycling means you can embrace sustainable practices while decorating your outdoor space.
Step 1: Collect plastic bottles of various shapes and sizes.
Step 2: Clean the bottles thoroughly.
Step 3: Cut out openings in the bottles to serve as planters.
Step 4: Fill each bottle planter with soil and plant your favourite flowers or herbs.
Step 5: Arrange the planters creatively, such as hanging them from tree branches or placing them in a vertical display.
Step 6: Water and nurture your plants, and witness the beauty of your up-cycled flower planters blossoming in your garden.
Plastic Bottle Bird Feeders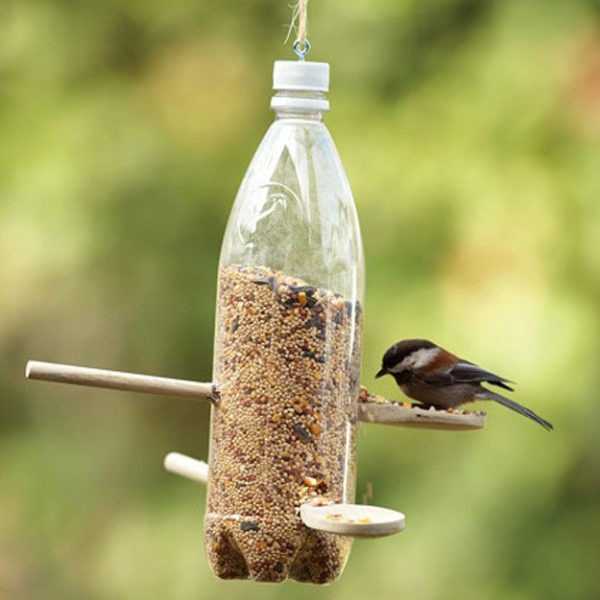 Welcome chirping friends to your backyard with a DIY bird feeder crafted from recycled plastic bottles! This creative project offers a sustainable solution for waste reduction and brings joy as you observe the colourful birds flocking to enjoy their treat. With SkipTheDepot's pickup service, recycling the remaining bottles is effortless, allowing you to focus on attracting feathered visitors to your garden sanctuary.
Step 1: Clean the plastic bottle thoroughly.
Step 2: Cut out openings or design perches for the birds to access the food.
Step 3: Fill the feeder with bird seeds or a bird-friendly mix.
Step 4: Attach a string or wire to hang the feeder from a tree branch or hook.
Step 5: Place the feeder in a quiet and accessible spot for the birds to enjoy their feast.
Step 6: Regularly refill the feeder to provide a continuous food supply for your feathered visitors.
Soda Bottle Garden Sprinklers
Stay cool, stay green! Discover the perfect way to beat the heat while maintaining your commitment to sustainability with a bottle garden sprinkler!
Step 1: Clean and empty a two-liter plastic soda bottle.
Step 2: Use a screwdriver or sharp tool to create 12-14 small holes in the bottle.
Step 3: Attach the garden hose to the bottle's opening and secure it with electrical tape.
SkipTheDepot strives to promote eco-friendly practices and inspire creative recycling initiatives. By combining our convenient pickup service for beverage recycling with these DIY plastic bottle projects, you can contribute to a greener future while enjoying crafting and repurposing. Let your imagination run wild, recycle responsibly, and embark on these projects that will bring joy and sustainability to your garden. Together, we can make a difference!
What About The Rest Of My Bottles?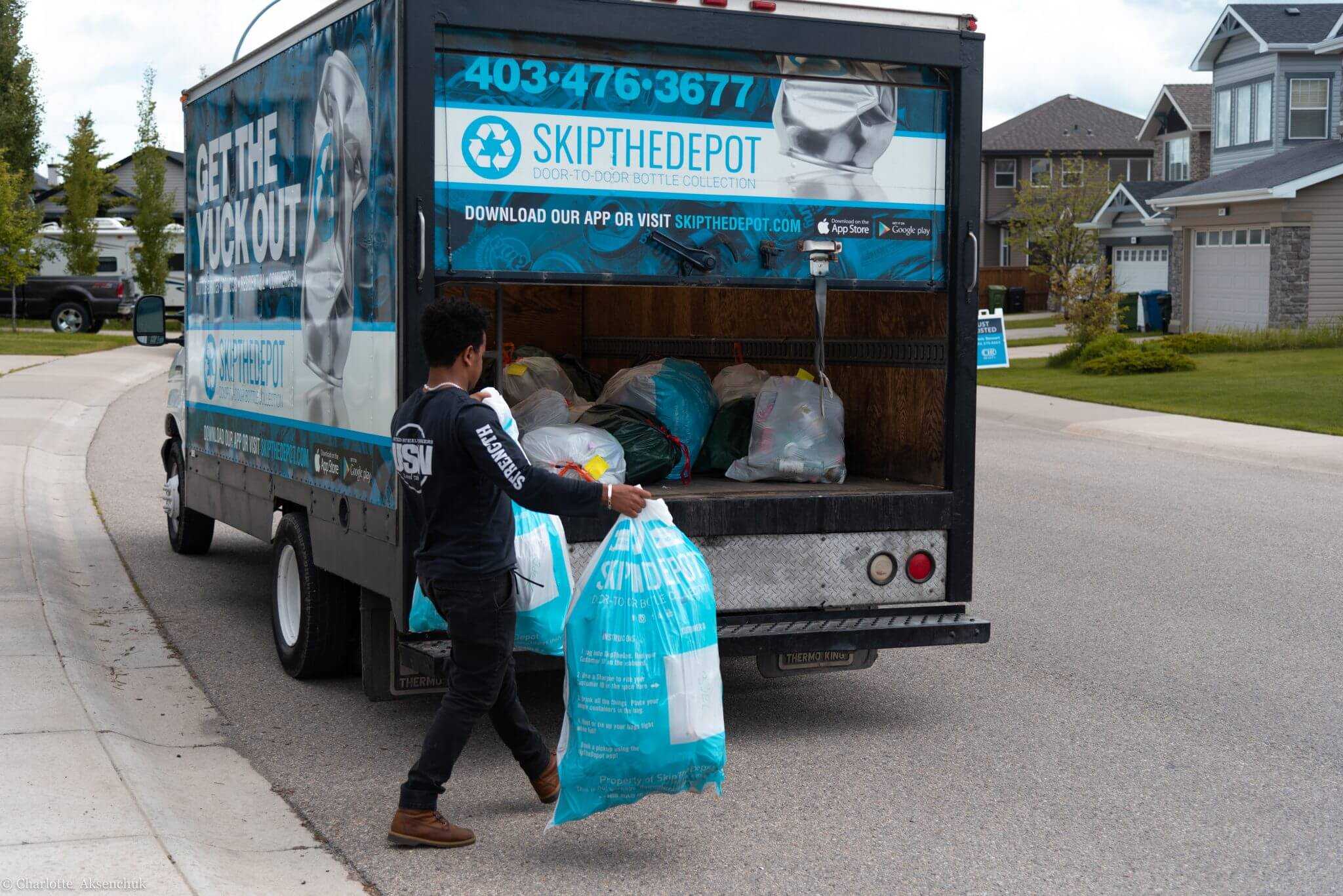 SkipTheDepot's bottle recycling service is a hassle-free, convenient, and environmentally friendly way to recycle your bottles and cans. You can help reduce greenhouse gasses and landfill waste and get paid! Create an account on SkipTheDepot's website, App Store, or Google Play. Make a difference in your community!
We hope you found this blog post informative and helpful. If you have any questions or comments, please share them below. Remember to share this post with your friends and family on social media to spread the word about SkipTheDepot's bottle recycling pickup service.
Book a pickup today on SkiptheDepot's website, the App store, or Google Play. Make a significant impact on reducing waste and helping those in need. Remember, every small action counts towards creating a better future!
Bottle recycling
Calgary
Edmonton
Fort MacMurray
Alberta
Lethbridge
Canmore
Banff
Bottle Recycling Pick up
Red Deer
Bottle Depot
Crafts
Gardening
Okotoks
Interested in driving for us?
Get in contact with us to start driving!