Top 3 Parks in Calgary to Enjoy the Outdoors
Discover the top three Calgary parks to visit with friends and how to book a home pickup for your bottles and cans with SkipTheDepot's pick-up service!
When it comes to enjoying the outdoors with friends, few activities rival the simple pleasure of sharing a cold beverage on a hot summer day at the park. With its picturesque landscapes, vibrant greenery, and river pathways, Calgary boasts several parks that are perfect for relaxation. In this blog post, we'll explore the top three parks in Calgary where you can sit back, unwind, and enjoy a refreshing drink with your buddies.
Bowness Park
Situated along the Bow River, Bowness Park is a true gem and a favourite among locals. This park has been a go-to destination for picnickers, cyclists, and families for generations. The lush green spaces, picnic areas, and BBQ pits offer an ideal setting for a day of fun with friends. What better way to enjoy a cold one than by the river, surrounded by stunning natural beauty?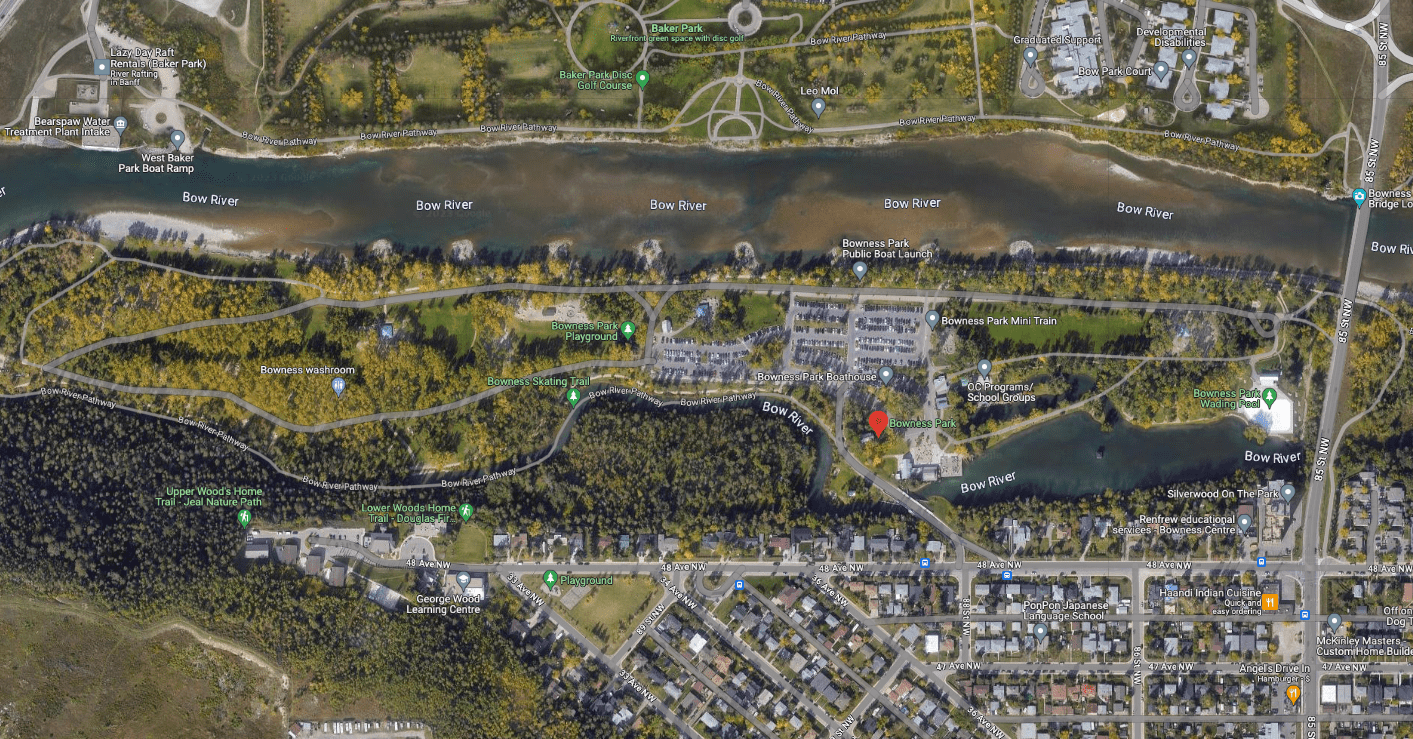 You and your friends can take leisurely walks along the pathways, rent paddle boats to explore the lagoon, or simply find a spot near the water to bask in the sun and savor your drinks. As you raise your glasses in cheers, remember to be environmentally conscious. Recycling your empty bottles and cans is crucial to maintaining the park's pristine environment. You can make a positive impact by collecting your containers while you are out and book a home pickup for your bottles and cans with SkipTheDepot from home. By doing so, you're not only contributing to a cleaner environment but also supporting a sustainable future for Calgary's parks.
Prince's Island Park
Nestled in the heart of downtown Calgary, Prince's Island Park is a picturesque oasis that offers a delightful escape from the urban hustle. This park, located on an island in the Bow River, boasts sprawling green lawns, mature trees, and scenic walking paths. At the park you'll often find live entertainment like dance performances, plays or people playing music! Its proximity to the city centre makes it an accessible and popular destination for residents and visitors alike.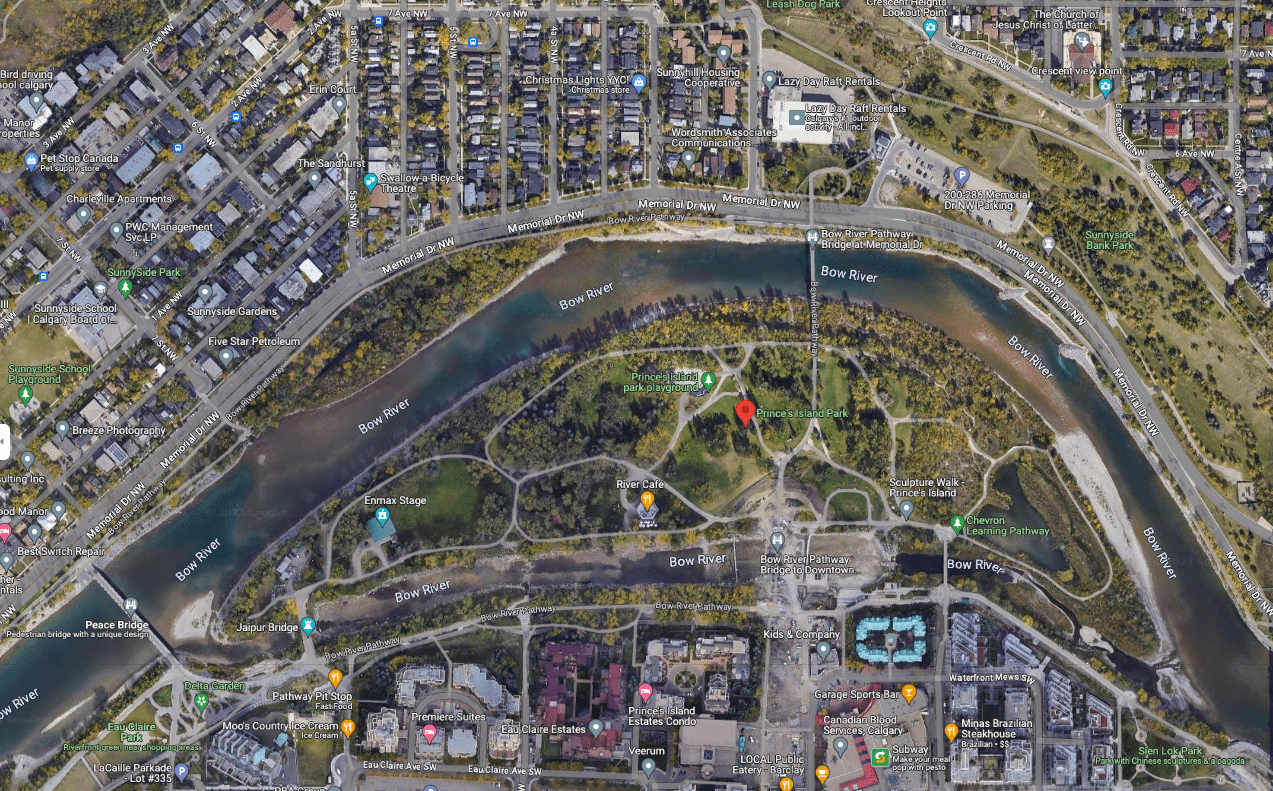 Gather your friends, pack a cooler with your favourite drinks, and head over to Prince's Island Park for a relaxed afternoon. Find a cozy spot near the riverbank, under the shade of a tree, and enjoy the company of your friends while sipping on your beverages.
Looking to donate the value of your beverage containers to a charity that helps protect wildlife at places like Prince's Island Park? You can donate your containers to organizations like the Calgary Wildlife Rehabilitation Society with SkipTheDepot!
Edworthy Park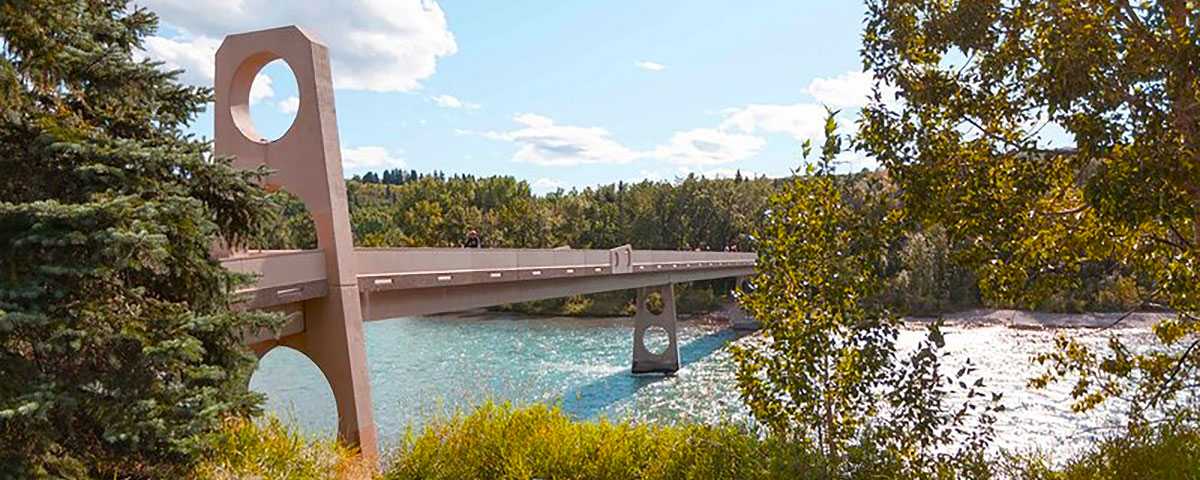 If you and your friends are seeking a more active and adventurous day out, Edworthy Park is the perfect destination. This sprawling park, located in the southwest of Calgary, offers an array of walking trails, bike paths, areas to swim. The park's prime location along the Bow River provides breathtaking views and a serene ambiance.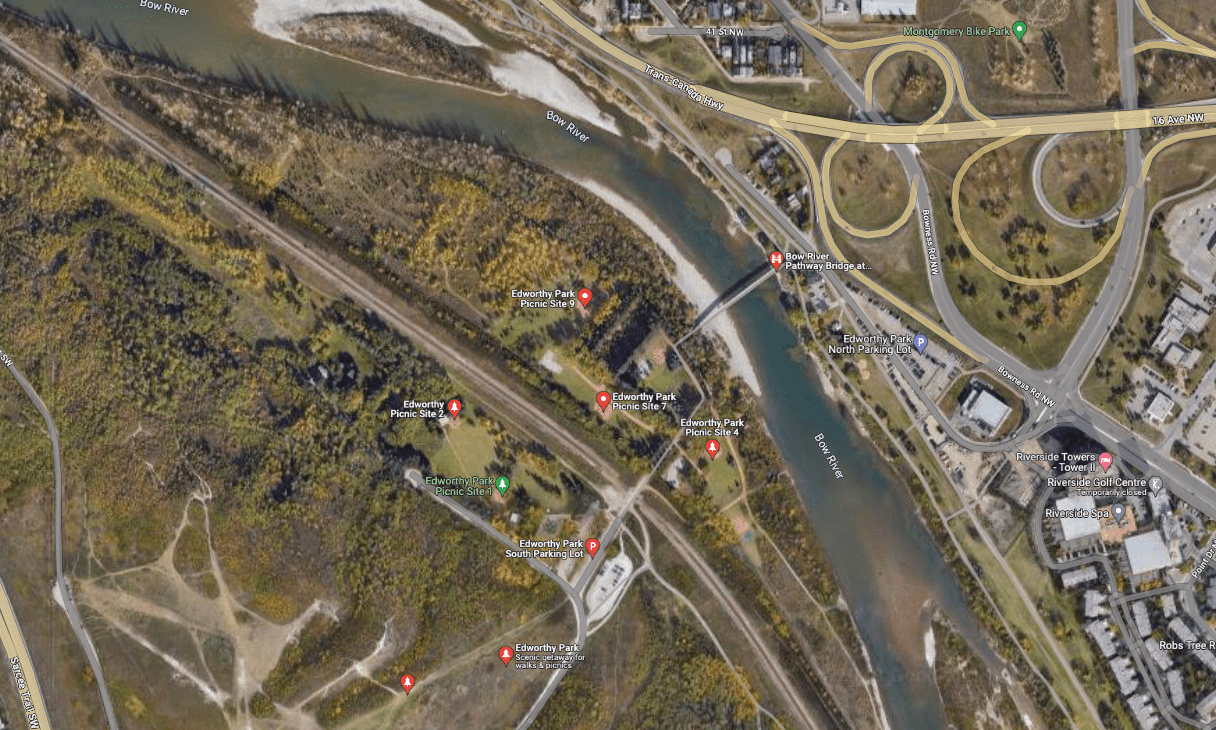 After a long bike ride, reward yourself with a well-deserved cold drink in one of Edworthy Park's designated picnic areas. As you sit back and enjoy the beauty of the natural surroundings, be sure to keep the environment in mind. Recycling your beverage containers with SkipTheDepot is an effortless way to contribute positively to the preservation of Edworthy Park and its natural splendor.
Embrace Sustainability with SkipTheDepot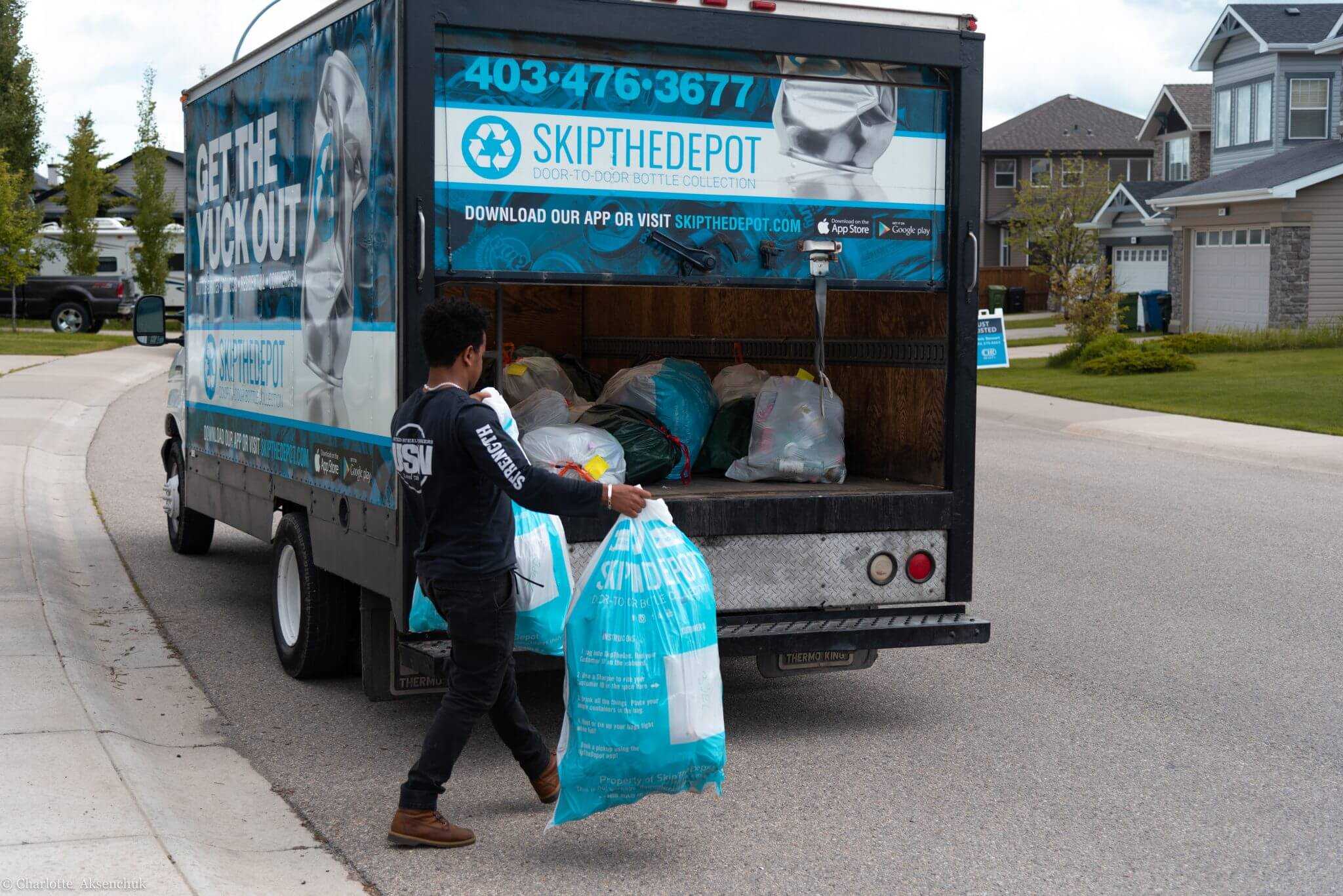 SkipTheDepot's bottle recycling service is a hassle-free, convenient, and environmentally friendly way to recycle your bottles and cans. You can help reduce greenhouse gasses and landfill waste and get paid! Create an account on SkipTheDepot's website, App Store, or Google Play. Make a difference in your community!
We hope you found this blog post informative and helpful. If you have any questions or comments, please share them below. Remember to share this post with your friends and family on social media to spread the word about SkipTheDepot's bottle recycling pickup service.
Book a pickup today on SkiptheDepot's website, the App store, or Google Play. Make a significant impact on reducing waste and helping those in need. Remember, every small action counts towards creating a better future!
Bottle recycling
bottles and cans
Alberta
Calgary
yyc
bottle depot
home recycling pickup
home pickup
bottle depot near me
Calgary parks
park
Interested in driving for us?
Get in contact with us to start driving!