How SkipTheDepot Makes Fundraising Easy: Over $2 Million Donated to Charities, Nonprofits, and Schools
No more bottle drives and no more bottle depots! Organize fundraisers from the comfort of your couch!
In today's world, taking steps toward sustainability and community support is not only commendable but also achievable. Alberta's very own tech company, SkipTheDepot, is leading the way in making recycling and fundraising easy, environmentally responsible, and community-focused. With over $2 million donated to charities, nonprofits, and schools, SkipTheDepot's innovative app is not just transforming recycling; it's changing lives.
Empowering the Community
SkipTheDepot, established in 2018, has been at the forefront of transforming the recycling landscape into a powerful force for good. This Alberta-based tech company offers a range of services, from bottle and can recycling to clothing and electronics donations. The heart of SkipTheDepot's mission is to empower both households and businesses to make a positive impact on the environment and their communities.
Recycling Made Simple
SkipTheDepot is like an 'Uber' for your recyclables. With just a few taps on their user-friendly app, customers can schedule pickups for their bottles and cans, clothing, and electronics. The best part? You can choose to receive the refund or, even better, donate it to a nonprofit of your choice. This unique approach not only incentivizes responsible recycling practices but also supports charitable causes simultaneously.
With SkipTheDepot, there's no more searching for a "bottle depot near me." Your bottle and can recycling and other donations are collected right from your doorstep.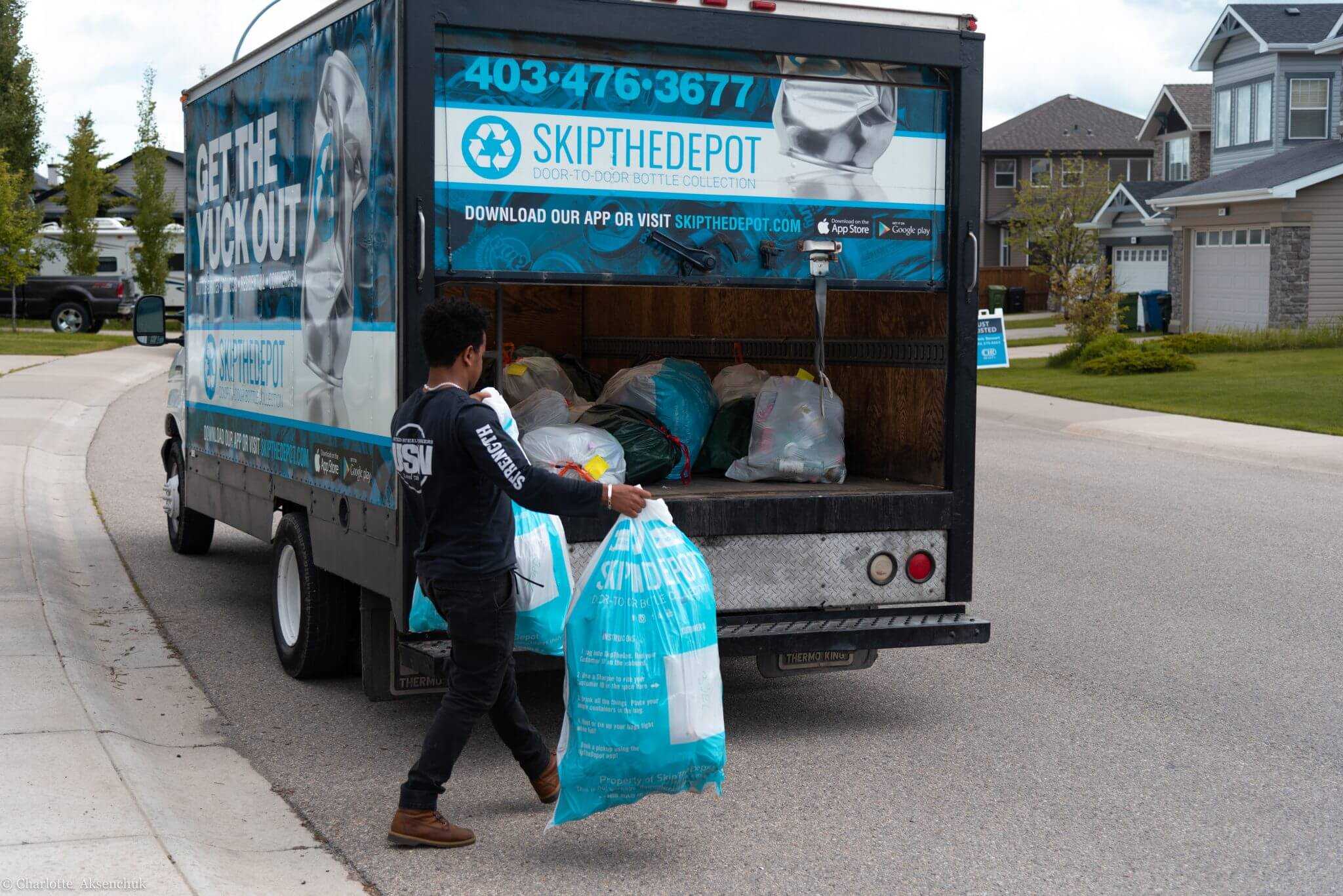 Supporting Charitable Causes
At the core of SkipTheDepot's mission is a commitment to supporting charitable causes. With their fundraising and bottle drive program, they're making it easy for charities, schools and sports teams to raise funds without the hassles of traditional bottle drives.
Instead of organizing complex and time-consuming bottle drives, organizations can simply sign up and share their unique sign-up link with potential donors. This streamlined approach not only reduces the time spent collecting donations but also eliminates any costs associated with bottle drives. The best part? These campaigns can run year-round, ensuring a steady flow of funds for organizations.
Success Stories
The SkipTheDepot team is proud to help create shock waves through the community, putting your cause in front of new donors. Read about some of our fundraising success stories!
Bridge City News - Alberta-wide bottle drive to support wildfire relief efforts.
rdnewsNOW - Alberta-wide bottle drive to support Ukraine.
CTV News Edmonton - SkipTheDepot as a fundraising solution for organizations during the pandemic.
Jack 96.9 - Bottle drive and food donations in support of Alberta food banks.
Clothing Donation Bins
For charities looking to further their impact, SkipTheDepot offers a program where they can have clothing donation bins placed at a location of their choice. All proceeds from these bins are donated to the partnering charity. This initiative helps limit clothing waste while supporting valuable causes.
To learn more about SkipTheDepot's clothing donation bin program, check out this informative blog post.
Environmental Impact
One of the most remarkable aspects of SkipTheDepot's journey is the substantial environmental impact it represents. Collectively, SkipTheDepot's customers have recycled over 71 million containers, saving 3.64 million kilograms from landfills and reducing greenhouse gas emissions by a remarkable 6.91 million kilograms. These figures underscore the company's strong commitment to sustainability and its dedication to creating a greener world. 
Organizations can view the environmental impact of their fundraising initiatives and share this with their donors too! Simply go to your organization's dashboard in the app and view your impact report.
Join the SkipTheDepot Legacy
SkipTheDepot's journey showcases the immense impact that a tech company can have on the community.  By making recycling simple, donating easy, and fundraising accessible, they are setting an inspiring example for the world to follow. 
Join SkipTheDepot's mission, make your recycling count, and empower your community today! To get started with SkipTheDepot, visit our registration page or explore our fundraising program. Together, we can create a positive impact for our communities and the environment.
We hope you found this blog post informative and helpful. If you have any questions or comments, please share them below. Remember to share this post with your friends and family on social media to spread the word about SkipTheDepot's bottle recycling pickup service.
Book a pickup today on SkiptheDepot's website, the App store, or Google Play. Make a significant impact on reducing waste and helping those in need. Remember, every small action counts towards creating a better future!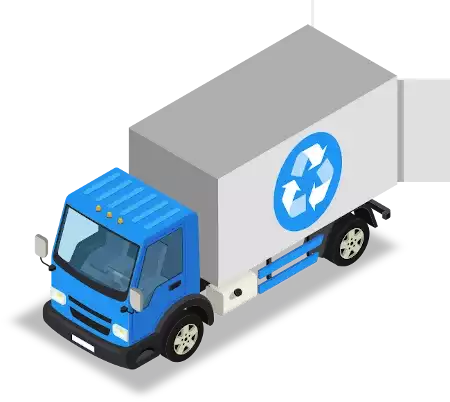 bottledepot
depot
recycling
bottledepotnearme
bottlepickup
bottlepickupservice
skipthedepot
fundraising
bottledrive
clothingdonation
electronicsdonation
schoolfundraising
charity
nonprofit
sportsteam
club
calgary
edmonton
lethbridge
canmore
banff
reddeer
fortmac
airdrie
Interested in driving for us?
Get in contact with us to start driving!