SkipTheDepot: Convenient Electronic Recycling Pickup Service
Get rid of your old electronics without leaving your home!
Electronic waste (e-waste) is a growing problem threatening our environment. That's why SkipTheDepot is taking action by introducing an at-home recycling pickup service - we make it easy and convenient for you to recycle e-waste and even donate to your favourite charities! We also take away bottles & cans, and used clothing. In this blog, we'll discuss how e-waste affects the environment, how you can help from home, answer some of the most common questions about our service, and how our electronic pickup service can benefit you!
Why is recycling electronics important?
As technology advances, electronic devices are becoming more prevalent in our daily lives. Smartphones and laptops make our lives easier and more efficient. However, as we upgrade to newer models, we often discard the old electronics we no longer need. The average household has about 80 to 100 batteries between television remotes, garage door openers, and power tools. In 2018, Canada alone recycled about three million kilograms.
A CBC Report says, over time, electronics can leak toxic elements, like mercury and lead, which harm the environment and humans. As time passes, we are using more electronic devices and replacing them more frequently. Donating electronics for reuse or recycling helps reduce the environmental impact.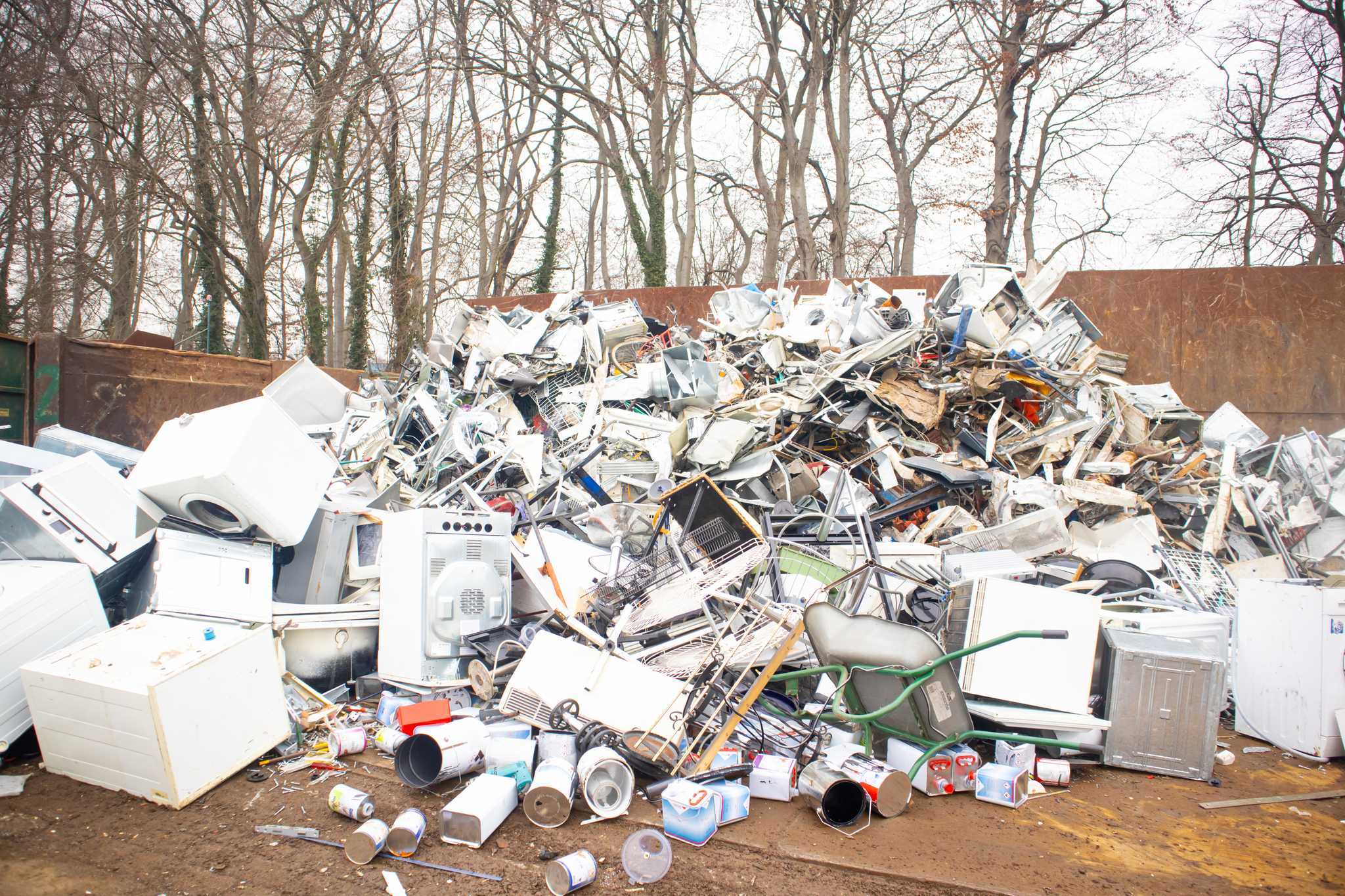 How SkipTheDepot can help!
One of the best benefits of using SkipTheDepot's e-waste recycling pickup service is that it helps reduce the amount of e-waste that ends up in landfills. SkipTheDepot promotes sustainability and environmentally-friendly practices throughout our service. You can help make a difference and contribute to a healthier, more sustainable planet. Create an account on our website or use our app on the App Store or Google Play to schedule an e-waste recycling pickup. The driver will then arrive at your doorstep to collect your electronic devices, including computers, printers, kitchen appliances, power tools, and more. However, it's important to note that they can only accept items that are 60 pounds or less, and the driver must be able to load the items on their own.
We understand electronic recycling can be confusing and worrisome when valuable information is on your devices. We want to make sure you're confident when recycling these items. We've compiled a list of frequently asked questions to answer some of your concerns. If you have questions, don't hesitate to contact us!
FAQ:
Q: What types of electronic devices can SkipTheDepot recycle?
A: SkipTheDepot can recycle electronic toys, wires, small kitchen appliances, computers, small printers, power tools, and more, as long as they weigh 60 pounds or less and can be loaded by the driver.
Q: How do I wipe my hard drive to recycle my devices?
A: Here is a blog explaining how to Protect Your Sensitive Data: Why Wiping Hard Drives Before Recycling is Essential.
Q: Is there a fee for SkipTheDepot's electronic recycling pickup service?
A: No. There is no fee; it is a free service.
Q: How can customers schedule a pickup for their electronic devices?
A: Customers can book a pickup through our website or our app on the App Store or Google Play. Selecting a date for their pickup and estimating how many devices they have. More information about how the process works can be found here: https://skipthedepot.com/services/residential-recycling
Q: Do you pick up more than electronics?
A: We pick up bottles and cans, electronics, and clothing to help get these items recycled properly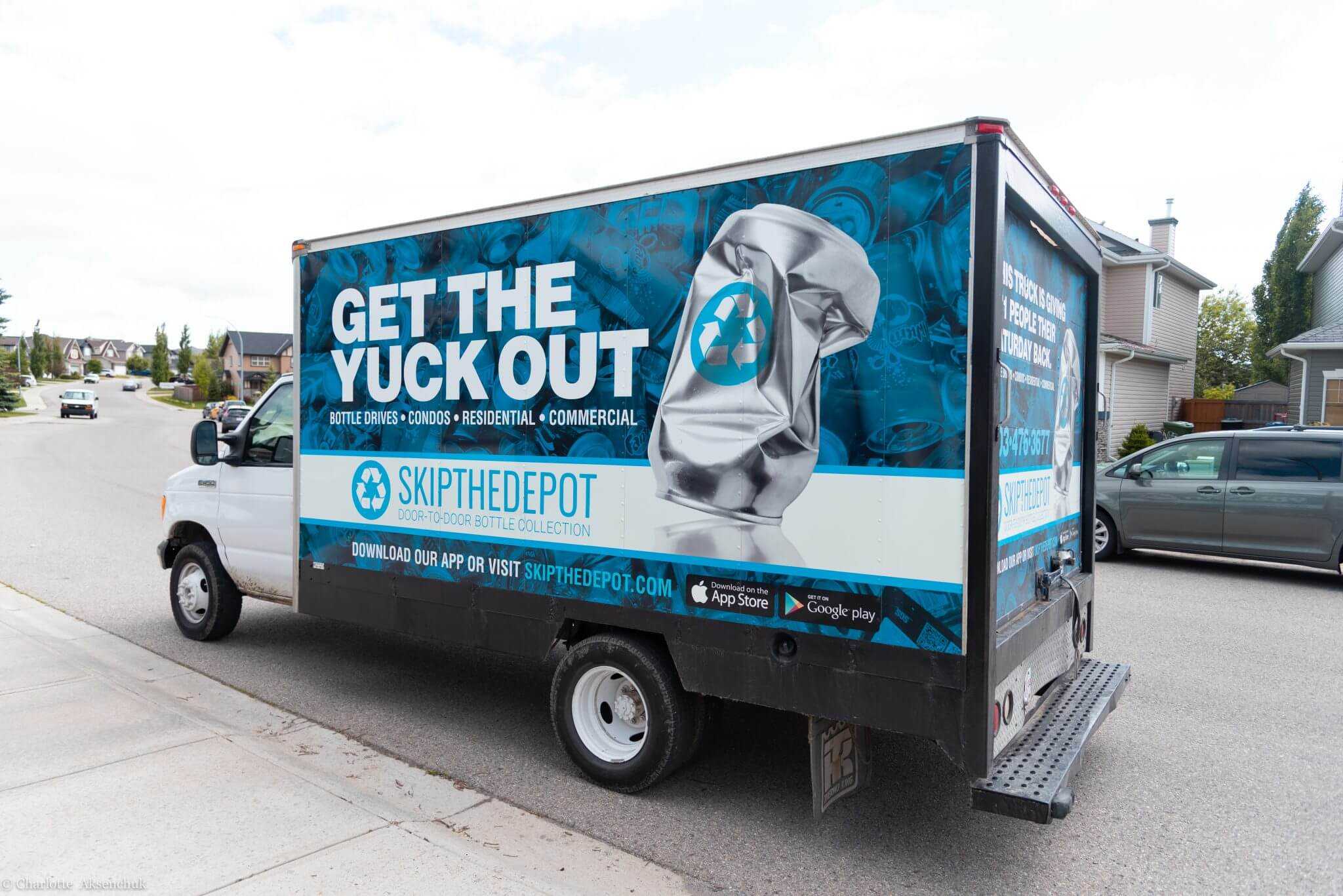 SkipTheDepots Initiative
We aim to raise awareness about the importance of proper e-waste disposal and expand our service in Alberta. We're constantly updated on industry trends and regulations to ensure we provide the best and most sustainable service possible.
Make a difference and get rid of your electronics! Schedule a pickup with SkipTheDepot today! And if you have any questions or comments, please contact us.
e-waste
donate
free
Alberta
Calgary Electronic recycling near me Calgary
Free electronic recycling Calgary
electronic recycling near me Electronic Recycling
Interested in driving for us?
Get in contact with us to start driving!